Aunty Cynthia's Best Ever Easy Sponge Cake
We all have one- a favorite person in our family who makes the best ever ... Feel free to fill in the blank. For me, one of those people is my husband's godmother. She truly has a gift for cooking mouth-watering, finger-licking food. My ten year old daughter is a picky eater. She has never once refused anything that this domestic goddess has cooked.
Today, she has graciously allowed me to share her delectable sponge cake recipe with the world. HOORAY!! Please try this cake. It is light, moist, delicious on its own or with frosting.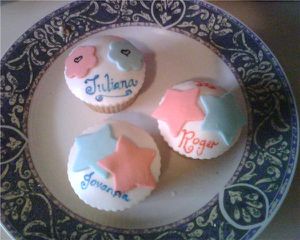 Aunty Cynthia's Sponge Cake
Preheat oven to 350 degrees.
Grease and flour a 9 inch cake pan
2 1/2 cups all purpose flour
3 tsp baking powder
1/2 tsp salt
1 cup evaporated milk
1 tsp vanilla extract
4 eggs
1 cup unsalted butter (room temperature)
1 1/4 cups white sugar
1/2 tsp lemon OR lime zest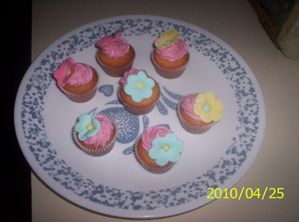 Cream butter and sugar until light and fluffy

Sift together flour, baking powder, salt

Add eggs to butter mixture, one at a time, then add vanilla and lemon zest

Add dry ingredients alternately with milk to butter mixture, ending with flour

Bake at 350 degrees for about 1 hour, or until a toothpick inserted in center of cake comes out clean.

Cool, remove from pan and enjoy!
ps- Thanks, Aunty Cynthia!