Easy Oven Baked Chicken Drumsticks
I love Sundays. It is normally a lazy day for me if I'm at home. I still have to feed my two bottomless pits (hubby and daughter) though so one of my go-to quick and easy recipes is oven baked chicken drumsticks. The chicken legs marinate in a spicy paste. This also works great on a busy weekday too. This recipe serves 6 so I normally have leftovers for lunch the next day.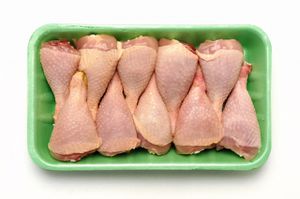 Easy Oven Baked Chicken Drumsticks
12 medium -large chicken drumsticks (washed and skin on)
1 tsp salt
1 tsp black pepper
juice of 1/2 lime
1 tbsp ground green seasoning(chives, cilantro, pimento, celery,garlic)
olive oil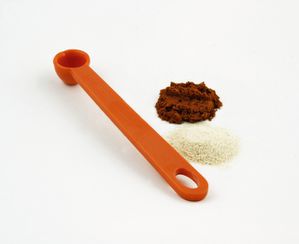 Paste
1/4 cup tomato ketchup
1 tbsp dark soy sauce
1 tbsp worcestershire sauce
1 tsp brown sugar
1/2 tsp cayenne pepper (adjust to suit)
1/2 tsp cumin powder
1/4 tsp garlic paste
Season chicken drumsticks with green seasoning, salt, black pepper and lime juice in a large bowl.

Combine all ingredients for paste and pour over chicken. Mix thoroughly, rubbing paste under chicken skin.

Cover bowl and place in refrigerator to marinate for at least 1/2 hour, turning occasionally. You can do all this the night before- it tastes better the longer it stays.*

Arrange legs in a single layer in a large baking dish sprayed with non stick cooking spray. Pour any liquid in bowl over chicken.

Drizzle a few drops of olive oil over all.

Bake uncovered at 375 degrees celcius for about 45 min or until chicken is cooked.

Halfway through cooking, turn all chicken legs once.

Serve with side dishes of your choice and enjoy!
* Do NOT leave uncooked chicken in your refrigerator for more than 1 day to avoid the risk of food poisoning.
Images courtesy Suat Eman http://www.freedigitalphotos.net/images/view_photog.php?photogid=151
and Maggie Smith http://www.freedigitalphotos.net/images/view_photog.php?photogid=172