Pablo's Easy Roasted Garlic Sauce
Last Friday, Mr SugarRush's cousin Pablo came over to hang for a while. I was busy posting my chocolate chip cookie recipe and he very generously offered me his top-secret roasted garlic sauce recipe to share...thanks Pablo:) This garlic sauce is good with grilled meat, seafood, even fries. I served it along with some fried shark filets. It has a very subtle garlic flavor, so even my daughter enjoys it. No need to worry about dragon breath after eating this sauce! BTW, he is an awesome cook!
Pablo's Easy Roasted Garlic Sauce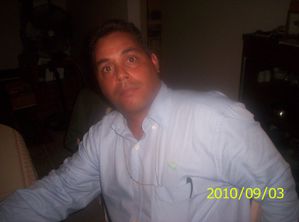 2 bulbs garlic
1 small bunch parsley, washed
2 cups good mayonnaise
2 tbsp sugar
1/2 tsp salt
1 tbsp lime juice
water
Separate garlic, peel and skewer the cloves on a metal skewer. You can use a wooden one if you soak it for about an hour before. You may have to do this in 2 batches.

Roast the garlic on the stovetop, turning frequently to prevent burning. Roast until all the garlic cloves are lightly browned.

Place roasted garlic and all other ingredients in food processor or blender and blend until smooth. If the mixture is too thick, add water 1 tsp at a time until desired consistency is achieved

Taste and adjust seasoning if necessary.

Place mixture in a saucepan and bring to a boil. Remove from heat.

Cool and serve immediately, or store in a clean jar in the refrigerator up to a week.
Enjoy with your favorite grilled meat or seafood!