Refreshing Fresh Lime Juice
Lime juice- there's nothing more refreshing on a hot day than a tall glass of icy cold fresh lime juice. Right now, I'm lucky enough to have lots of limes (courtesy Pablo) so I'm making lime juice almost every day. Lime juice can be a pain to make (at least for me) so I've developed some tricks to make having a glass of lime juice less work-
I squeeze as many limes as I can, then I freeze the juice in measurements of 1 cup SEPARATELY so that I can just take one out of the freezer and defrost in the jug as necessary. Pure lime juice freezes really well and I don't have to worry about limes going bad. You can also do this in an ice tray if you use limes for cooking.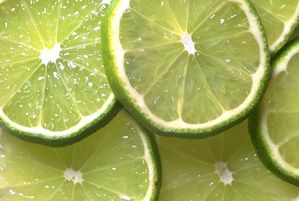 Another trick I use is to make a simple syrup to mix instead of adding spoonful after spoonful of sugar and stirring for ages to dissolve all that sugar. Simple syrup is exactly that: simple. The entire recipe follows if you don't already know how to do this.
One final tasty tip is to add a splash of Angostura bitters to my glass of juice- it gives it just a little something extra taste-wise.
Simple Syrup
2 cups water
2 cups white sugar
Put water and sugar in a small saucepan.
Place over medium heat.
Stir mixture occasionally, Do NOT BOIL! You only want to dissolve the sugar.
Remove from heat when sugar crystals are no longer visible.
Cool and use.
Best Ever Fresh Lime Juice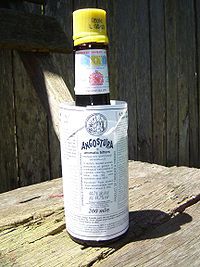 1 cup pure lime juice concentrate
1 cup simple syrup
3 cups water
Pour lime concetrate in a large pitcher

Add simple syrup

Add water, stir all.

Taste for sweetness- depending on how ripe the limes were you may need to add more simple syrup.

Serve chilled over lots of crushed ice.

Enjoy!